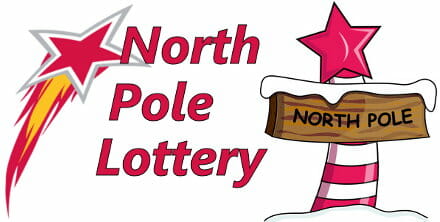 So we are playing the North Pole Lottery (what do you mean you've never heard of it..?). It's a 6 balls from 49 draw, and is very popular with polar bears and arctic foxes. You can buy tickets with regular old cash, or trade with fresh fish at the local ticket outlets. It's a once a week game drawn on a Saturday night.
Looking at the last 3 weeks of our draw history, these are the results:-
Draw 213: 04 – 17 – 18 – 25 – 35 – 37
Draw 214: 02 – 19 – 24 – 33 – 35 – 47
Draw 215: 14 – 21 – 28 – 35 – 42 – 43
Here Is Quiz Question No.1
If you look at the results above, you can see 35 has been drawn every time for those last 3 draws. But 3 has not appeared at all.
So, when picking my numbers for this week how should I treat numbers 35 and 3?
Should I include or exclude them, or maybe include one but not the other, or something else — and more importantly why? There's no real wrong answers at this stage, I want to know what you think.
Here's How To Answer The Question (& Win Prizes)
There are 3 ways (you only need to use 1):-

1. Add your answer to this post on Facebook OR
2. Reply to this Tweet on Twitter OR
3. Add a comment on this Google+ Post
I'll be adding my answer here in a couple of days time, and revealing Question 2.
What Are The Prizes?
I thought it would be fun to add some prizes for the first ever 'Lottery Quiz Week'. So apart from the sheer joy, fun and pleasure of taking part, as well as picking up a couple of tips, you could also win:-
1st Prize: 12 Months Membership of my Strategy Group
2nd Prize: Copy of Iliya Bluskov's highly regarded "Combinatorial Lottery Systems with Guaranteed Wins"
You don't have to get the answers right to be eligible for the prizes. The winners will simply be picked at random from a list of everyone who answers ALL 3 of the quiz questions. All sensible attempts to answer will qualify (the meaning of sensible is left to the judgement of the official adjudicator, i.e. me) – single word answers, spam and nonsense will of course not qualify and be ignored/deleted. Just play nice and you could win.
Now answer the question – and I'll  look forward to reading your answers.
Your Answers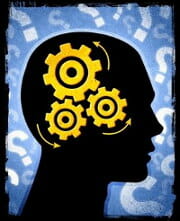 It was great reading all your answers to this question – it gave a very interesting insight into how you guys think about picking numbers. Thank you for playing along.
I deliberately picked this question because I wanted to know if you saw lottery draws as just totally random events (as they are supposed to be – more on that in a moment), OR if you thought there was more going on than that.
A lot of your answers did recognise that a lottery game is supposed to be completely random, so it shouldn't make any difference if you play 3 or 35 or anything else. Sinead said "The numbers are completely random anyway, so it doesn't matter if you pick those numbers or not", Jan said "Doesn't matter. It's all random anyway."
But some of you couldn't help feeling that those past trends meant something. Although it was hard to agree on what they meant. Raymond said he would avoid 35 now because it's "Probably a long-shot to expect 35 to crop up a 4th time". Whereas Charley said he "would play 35 cause 3 is a long shot".
Lots of people felt 3 was now more likely because it hadn't been drawn – but lots also felt 35 was hot so you should stick with it. Some said play both, some said play neither 🙂
A few people felt there was a relationship between those numbers and started seeing 3's everywhere. So would play 32 and 38 because it's 35-3 and 35+3 (even though lots of other numbers hadn't been drawn either, e.g. 1, 5, 6, 7, 8, 9, 10, 11 etc), and would also play 3 and 5 because those are the digits of 35. Or even 3, 23 and 33.
Michael made an interesting point too saying "I would choose the 35 as it's less likely to be a 'sharer' should you win the major prize".
All of which goes to show how much confusing advice there is on this topic, and how misleading our instincts can be when we start trying to organise numbers.
My Answer
It would be great if there was one single concrete answer to this, but there isn't, because there's just enough wiggle room to make it a bit more complicated than we'd like.
The short answer is as James put it – "if the numbers are being drawn randomly in the first place, any previous results should have no bearing on future results".
He's absolutely right.
In a perfectly random draw, each draw is a unique and completely separate event. Nothing that happened before has any relevance to what happens next. So the fact 35 has been drawn 3 times makes it no more likely AND no less likely to be drawn again. Mathematical fact. Because every number is equally likely every draw. That's hard for our clever human brains to accept, because they see a pattern and a pattern has to mean something. Even when it doesn't.
But here's the wiggle.
It's the 'IF' in James answer… It's the 'perfectly random' in mine…
Because we can build a lottery draw machine that's really very good at what it does. But can we build a perfect one? One that truly always remains 100% totally unbiased? How many test draws prove it either way..?
So why would 35 be drawn 3 times in a row?
There are only two answers to that. It's either totally random (and yes, random can do that and even more weird things) OR something is favoring that ball.
Now it is possible for some kind of bias to exist. It's likely to be very small if it exists at all. It could be a bias for or against certain numbers. And even if it exists it's likely to change over time. (We get into this a lot more in my Strategy Group).
So you can either choose to accept that the draw is random enough that trying to track any trend is pointless. Or you can attempt to track it knowing that you will never have enough data to prove it exists. And if you choose the latter you should probably only be doing it if you enjoy it and make that part of the 'fun value' of playing.
One thing we can say for certain though is that there is no relationship between the numbers themselves. Drawing 35 doesn't tell us anything useful about 3 or 5 for example. If we switched the game to use 49 differently coloured balls instead of numbers, you can see why. (There could be something to be said for a relationship between numbers due to their starting positions in the draw machine – but that's a whole different can of worms).
So what would I do, and why?
I would likely include 35 in my pool of numbers to play in case some fleeting bias was showing itself. If 3 hadn't been drawn for longer I might exclude it, but then I only gave you 3 weeks of results to play with, so based on that I wouldn't give 3 any special treatment at all.
Thanks again everyone for taking part in the Quiz so far. Don't forget to answer Question 2 which is now live.
I've also now opened the comments up below for further discussion on this (not for 'late' quiz answers).