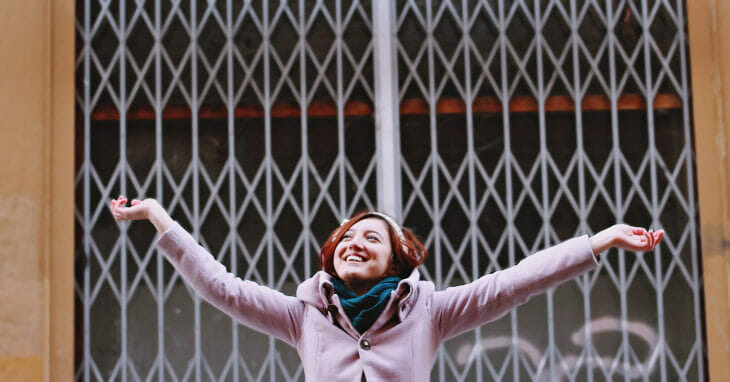 There is one undeniable truth about lottery syndicates. They work. By doing exactly what they promise.
In fact, they cannot fail to work. Because the way they work is by using the one of the 'secrets' that all genuine lottery systems come back to.
They buy more lottery tickets. Usually a lot more tickets.
That's it!
Boring. But it works.
How Do Lottery Syndicates Work?
Lotto syndicates give you better chances of winning, simply by pooling your money (which is why they are also called a lottery pool) and buying more lottery tickets.
So when you join a proper lottery syndicate you are instantly more likely to win the lottery. Simple as that.
Of course there is a 'downside' to playing in a syndicate group. You have to share the winnings with the other people in your group.
I'm Not Sharing My Winnings!
Think of it this way. Is it better to have a small share of a big lottery jackpot prize, or to have a big share in a whole lotta nothing..!?
That's why lottery syndicates make sense. They are NOT for everyone – but most people love the simplicity of playing in a group. And knowing that their chances of winning are substantially better (without having to do any hard work!).
There is one critical thing to look out for though.
You still have to know what you want to win, so…
Is The Jackpot Prize Big Enough?
Look, I know it's easy just to say "I want the big one".
But the biggest jackpots are the hardest to win. Look at Italy's SuperEnalotto at odds of 1-in-622 million, or even the US Powerball odds at 1-in-292 million. Your chances of ever winning these lottery games are seriously tough!
So even when playing in a lottery syndicate, you need to make sure you choose the right lottery game for you.
That means checking what a typical jackpot is, and dividing it by the number of people in a syndicate group.
If that figure wouldn't make some very nice changes to your life, then it isn't enough. You don't want too many syndicate winners per group.
But on the other hand if the syndicate shares are still an enormous sum ('too much') – then it's probably the wrong game. Because either the odds are too big, or the group sizes are too small.
Choosing The Best Lottery Syndicate
It's not an exact science. One size does not fit all!
You do need think a little about odds, prizes and your share.
But here are the online lottery syndicates I like. These are only 'mini' reviews, but I've personally used all of these, and received good service. So I can recommend them.
Between them they offer a variety of different lottery games, group sizes and payment options.
You just need to choose which is best for you (players in the USA, scroll further down).
Note: I hope you love any products I recommend here as much as I do. But just so you know, this site may receive a small share of the purchase price if you do buy as a result of following a link on this page. It doesn't affect my opinion or the price you pay.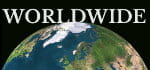 Syndicate Options:-
You Play We Play (YPWP) – good value this one, and you can play as and when you like (or subscribe). YPWP play EuroMillions, Thunderball and UK Lotto. Fair warning – the website is pretty clunky and in dire need of updating (an full redesign has been promised…). But it's free to join up and have a look around. Been going since 2006. Play Here
WinTrillions – They have a varied range of lottery syndicates, everything from EuroMillions to Powerball & Mega Millions (avoid the Oz Lotto syndicate though – bad value for money). I don't really recommend buying 'normal' lottery tickets from them (quite expensive) but some of their syndicates are much better value. Established in 2006. Play Here
TheLotter – These are the old timers of online ticket buying – they've been doing it since 2002, so have a solid track record. And they've built up quite a wide range of syndicate options now – everything from the Canada Lotto 6/49 to the New Zealand Powerball – 26 choices last time I counted! Play Here
[NOTE: These are open pretty much worldwide but not the USA]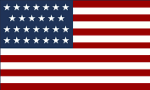 Syndicate Options For Players In USA:-
'BuyLottoOnline' – A new brand from the WinTrillions people who have been around since 2006. This site has been specially created just for players in the United States. It provides the full range of syndicate options that WinTrillions have, everything from Florida Lotto to Powerball & Mega Millions. Play Here
LottoLishus – based in Fresno, California these guys are relative newcomers but offer a really neat approach to playing in a group, with 3 different ways you can win a share of the prizes. You can play Mega Millions and Powerball with them. Play Here
If you can strongly recommend another lottery syndicate that I haven't listed, please do let me know (or comment below) and I'll add it here for everyones benefit.
Obviously it must be one you have personally used and would highly recommend to other people!
Questions?
Do lottery syndicates work?
Yes they do. Just avoid the hype and understand from here exactly what it is they are actually supposed to do.
How often do syndicates win the lottery?
A lot, because there are a lot of them, and they buy lots of lottery tickets. The UK Lotto stated a few years ago that 1-in-4 jackpots were won by a lottery syndicate.
Are lottery syndicates worth it?
The only honest answer to this is – it depends. If you want a magic solution to winning big, then no. If you want a known guaranteed improvement to your chances of winning, then yes. Your syndicate group may buy a lot more tickets, but they still have to pick the winning numbers like everyone else. They just have a lot better chance of doing it.
What happens if a lottery syndicate wins the lottery?
The prize money is claimed, and shared amongst the syndicate members. If you're using one of these syndicates then the syndicate manager will claim for you, and pay your share directly into your bank account. Simple as that.
How will I know if I win?
Most groups will either email you after each lottery draw has been made, or publish the results in your account.
Can I just start a work syndicate or set one up with family members?
Of course you can. But please don't underestimate how much effort is involved. It is a LOT of work managing a group. But if you do go that route, make sure you have a really good syndicate agreement in place.