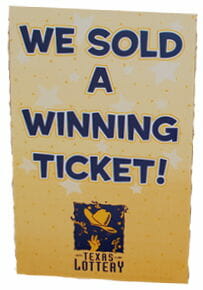 [Q] Why are some places luckier than others when it comes to buying tickets? How come some stores sell more winning tickets than others? And should I get my ticket there instead?
[A] These are all reasonable questions. There are a lot of supposedly 'lucky places' to buy your ticket. So why not get your ticket from those places instead of your usual retailer?
Well, let's look more closely at what a 'lucky lottery store' really is.
There is no formal or legal definition for this, because luck is not something you can really define in terms of numbers.
But what we really mean is something like 'a store that has sold some jackpot winning tickets'.
We're not sure 'how many' equals lucky or 'how big' those prizes have to be — just that there have to be 'some big winners'.
How Do We Know a Place Is Lucky?
But how do we even know that a particular place is a lucky store anyhow? In other words – who told us it was?
There are two ways we normally find this out.
Either the store itself has a great big poster in the window saying 'big jackpot winner sold here'. Or the lottery company kindly helped us find one of these lucky places by providing details on their website.
Which isn't the most 'independent' way to find this information..!
By which I mean, the people who profit directly from us buying tickets are the very ones promoting the idea of those stores being lucky in the first place.
And What Happens To Lucky Stores..?
OK, you can't really blame the store owners themselves for putting up the posters, and promoting themselves as a lucky place to buy tickets.
After all, they sell more tickets, and their businesses make more money as a result. Because players will actively seek out a lucky store. And the regulars are likely to spend more there too.
Which can make a big difference to a store owners income.
[And they are not actually stating that you will be luckier…]
This news story from last Friday mentioned a couple of stores in Ohio, USA. One has sold $2.8m of prizes in the last 3 years. No huge winners, but their winnings are twice that of another store in the same area.
The first important thing to notice is that most of this stores business is from the sale of lottery tickets. That's how important this is. We're not talking about pocket change, we're talking about the majority of these stores incomes!
And they've sold twice as many tickets as the other store.
So if being seen as luckier means selling twice as many tickets, then they are going to make sure you know about those local big winners.
You can also begin to imagine how many more tickets they would sell if  they had sold one of the really big winners (5 times as many, maybe 10 times?).
Hang On, They Sold Twice As Many Tickets..!
That's the second important thing to notice. The 'luckier' store actually sold twice as many tickets as the other store.
Which is the real reason their winnings are twice as big course.
But you can't entirely blame the lottery company either for kindly informing us about which stores have sold the big winners. After all, they don't really claim that your chances are any better if you buy at those places either.
In fact, they will tell you exactly the opposite if you ask them. They are more than happy to confirm it makes no difference whatsoever where you buy a ticket!
But it certainly doesn't hurt their ticket sales if they (let's be kind) 'encourage' you to believe that certain stores are luckier than others.
After all, some lottery companies provide hot and cold numbers (or other kinds of analysis of past draws) too.
They don't actually say it will help you in any way whatsoever to use that information. They just don't make a point of saying it won't help you in the slightest either. Unless you directly ask them!
But I Can't Help It – I Need More Luck!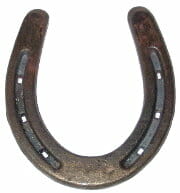 If you are one of lifes superstitious players, then by all means play at the lucky store. It certainly won't harm your chances of winning.
But if you were simply wondering if this was something you can (or should be doing!) to maximise your chances, then worry no more. You can happily save yourself some time, and possibly some petrol/gas by simply playing wherever is the most convenient place to you.
Because as all lottery companies will admit if you take the time to ask them, it doesn't make any difference at all where you buy your ticket.