Do You Have a

Lottery Strategy?


Most Players Don't - And It Seriously Hurts
Their Chances Of Winning
It's NOT about complicated software, crazy unproven theories and expensive systems.
Winning the lottery is about Strategy, and Luck. That's it.
I can't help you with the Luck - because Lady Luck decides if she's going to visit you this week or not.
But I can help you get a solid Strategy in place.
And that can make a world of difference to your chances of winning.
'The Strategy' Is Born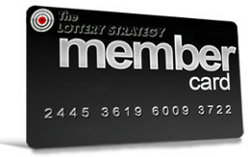 I can now give you the best lottery training that I've ever seen, at a price that makes a mockery of those crazy '$97 junk systems' that don't even begin to really help you.
(You know the ones, most of us have bought at least 1 of them!)
So here's just a taster of what you get in 'The Strategy' training course:-
The Game Changer - just your first step but this alone can improve your chances of winning by 50 times or more
The Timing Technique - most players just blindly play every draw, but this can actually hurt your chances of winning!
Special Tactics - discover what turns a 'typical everyday draw' into a draw you'd be crazy to miss
The Guru Defence - how to expose a junk system (and a waste of your money) with 2 simple tests
How To Pick Lottery Numbers - so many lies and half-baked theories! Myths busted, and the real truth about picking numbers.
World Class Wheeling - it's not what they claim, but wheeling is useful. Find out exactly how it can help and why. Plus you get access to some world class wheeling software - the easiest to use that I've ever seen.
And that's just to start!
But You Get So Much More Too
Because this is not free, it means I can also give you priority support.
I'll still help out other people where I can, but my Private Members get priority, with faster and more detailed help.
Plus you'll also get some other cool Tools & Toys to play with too.
Here's a quick list that Members are already using right now:-
There's a really neat Lottery Calculator that will help you easily check odds and combinations. There isn't a better one anywhere online.
And a very cool Number Generator that copes happily with Powerball games too - far simpler to use than anything I've seen before.
A much enhanced version of my Lottery Compare Tool. Members get access to far more games (256 last count!), and the data is bang up to date too.
Plus there's my Easy Wheeling Software which includes a selection of world class wheeling systems that make sense. You've never seen wheeling software this easy to use before.
And the Combinations Generator that can create a full set of combinations for pretty much any lottery game you care to choose.
I've also released my System Testing Tool which can help you test systems and theories within minutes (it can process millions of combinations in just a few seconds!)
And just recently our next Top Secret Tool. But I'll tell you more about that one on the inside :-)
These are all included with your membership. Just click here to join now
With more toys to come too?
The exciting thing is you get to choose what comes next too. You should see my list of 'possible new toys' :-). But the floor is open - if there's a tool you want or need, just add your vote. I can't guarantee it will get created but if enough other Members want it too, then it will!
One More Thing
And as if that wasn't enough already :-).
One of the most popular services I've provided over the years is my reviews of lottery systems and software. Of course most of that stuff is just junk - but 'shiny new ones' keep coming out all the time!
So how do you know what's worth buying, and what isn't?
That's where you submit whatever shiny new thing you've seen to me for a review. Then I take a close look for you, and give you my expert opinion.
That alone will save some people $50+ a month!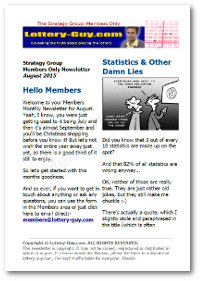 Plus a Monthly Newsletter
Each issue is packed with reviews, features, news and a little quirky entertainment too... I might be an acquired taste, but you do get used to me :-).
And I'm not the only one who reckons the monthly newsletter alone is worth the cost of joining!
Today, I'd Love To Help You
It's going to be a fun ride, and I can't wait to have you aboard.
There's nothing like this currently available. It couldn't be more different to those crazy $50 or $97 ebooks that promise everything (but don't really help at all!).
The Strategy Course alone is worth that much. And my review service, and priority support is easily worth $50 a month. And that's without the newsletter and the big pile of extra toys!
But I'm certainly not going to charge anything like that much!
I want this group to be kept affordable for as many people as I possibly can.
So I'm NOT even going to charge $20 a month.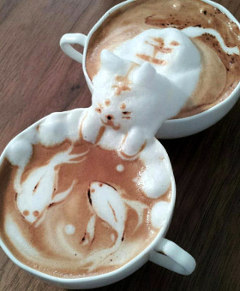 You'll probably think I'm slightly nuts, but when you join now you'll pay as little as $6.95 a month - yup, less than the price of a couple of fancy Cappucinos.
I know that's crazy cheap, especially when you consider all my costs for things like web hosting, payment processing, software development etc. And the tax man of course (yes, he even demands a slice when it's just $6.95)!
But the whole idea of this group is to make it affordable for all. I mean, how much do you spend on lottery tickets every week - wouldn't it be nice to see a few more winning tickets?
Don't be one of those people still 'thinking about it' next week - join us today and let me start helping you out too.
Join Now
When you join below you will get instant access to your personal Members Area. Just choose your Membership below and get started today:-
Standard

$6.95/month

The Lottery Strategy Training
All Custom Software Tools
Monthly Newsletter

Premium

$9.95/month

The Lottery Strategy Training
All Custom Software Tools
Monthly Newsletter
Personal System Reviews
Priority Personal Support

Most Popular

Lifetime

$197

The Lottery Strategy Training
All Custom Software Tools
Monthly Newsletter
Personal System Reviews
Priority Personal Support
Lifetime Membership - no monthly fees
I hope you will choose to join us today, get your lottery strategy sorted, and enjoy being part of the Group.
You're about to learn everything I know about playing the lottery.
I look forward to welcoming you.
Be Lucky,

P.S. If there is any better lottery training / course / group / book or whatever out there, I'd love to know about it.
Because in 10 years of looking, I haven't found it!
So Who Am I Again..?
Most people know me as 'the Lottery Guy', but as friends you'll know me as 'LG'. And I've been helping people online with lottery questions and tips since 2003.
That's even before Facebook launched to the public, so I've pretty much seen it all in the lottery world.
In fact I just checked, and in that time I've sent 5,139 personal emails (and counting...) just helping out fellow lottery players. Perhaps you were one of them?
And that's not even including the many thousands who have subscribed to my lottery tips emails, and those who have been reading the blog.
So that's a lot of people helped, and a LOT of emails - but lately it's just been getting out of hand!
Time For a Better Way
Which is why I've now launched my Private Members Strategy Group.
Which means I can now give you the distilled contents of my brain. In a proper structured form.
It took a few months, but I locked myself away in my home office furiously writing, and painfully dragging every tip and strategy I could out of the darkest recesses of my mind :-).
But it worked!
So get the best lottery strategy training there is, with my personal help to boot - join us now.