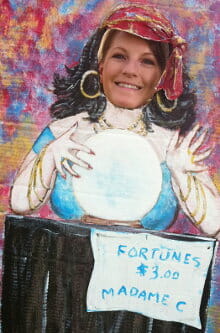 [This is the continuation of a discussion that originated on my reviews of lottery systems page. It was getting too long there so I've brought it over here to a new post for reply]
We pick up the discussion with a comment left by Andy. Now, I'm NOT picking on Andy :-), it's just that his comment is very typical of the way a lot of people think about systems and predicting numbers. So it's a good comment for me to elaborate on in more detail.
So Andy, like a lot of people, is looking for a system that gives a better way of picking numbers – he's tried a few, and found they don't work. So I asked him why he thinks ANY system could pick better lottery numbers?
(I'll reply to Andy's specific points as we go, hopefully that will make easier reading)
Hi LG
I disagree with your opinion about the selection of lotto numbers.
I think lotto numbers can be predicted if we have a good system or strategy.
OK – but I wouldn't describe it as my opinion :-). It's a logical conclusion based on the evidence, i.e. there is no evidence that prediction is possible. It has never been proven.
My opinion about it is as below:
1) I think lotto numbers can be predicted. Indeed lotto is a random and chance game but it's a real science too in the view of mathematics. The reason that we have not yet found a good software is we have not yet had the enough ability to design it, otherwise, the people who possess such software do not want to share it.
This is fairly dangerous territory. If we try to make something sound clever just to justify doing complicated things with it, then I think we've already lost sight of the big picture.
That is, these are just tiny little balls bouncing around a big drum. So what could software possibly do to work out which balls make it out of the machine this week..?
There is a good example like the Weather Forecast. We have to admit that today's accuracy of the weather forecast is much better than before. It depends on the progress of contemporary computer science (including the Artificial Intelligence and the Remote Sensing Technology) completely.
This is a bad analogy though. Weather prediction is based on lots of measurements of the current state of play. We can see where weather fronts are now, and know pretty reliably where they are going in the short term based on known factors.
In lottery terms that would be like taking a freeze frame a fraction of a second before a ball is drawn, and using the speed and direction of travel of each ball to attempt to predict which one is about to be drawn.
The problem  of course is that nobody is going to let you set up your laser tracking devices in the studio to monitor the draw as it takes place 🙂 And then predicting the following ball at that point is like predicting the weather a year from now. Then you've still got more balls to go.
Oh, and the ticket machines have already closed before the draw started anyway 🙂
2) Saying lotto numbers can be predicted means that:

a. The lotto's ODDS can be reduced down by our tools which include the paper & pen, Excel, software such C++, Java… etc, and even someone's Mystical methods….
The better the tool the lower the odds.
Yes, but sadly just saying it doesn't make it true.
Theories are fine. Although if you can't prove them then they're not quite so useful.
But if theories are not based on anything more than 'a want' of something to be true, then they really aren't useful at all.
b. The meaning of PREDICTION is that we can win constantly (not each time!) and economically (get a real profit!) by using a system which is really working for lotto. Saying win means various prizes from the lowest to a JP.
This goes against the whole design of the game. Lots of people have to 'lose' in order for other people to win. (I say 'lose' but in my opinion the fun of playing means you never really lose).
So if this were possible and it happened, where would it leave us?
With an economically unviable game is where. That is, the lottery company goes bust because we all make a profit from playing.
Or maybe just the 'select few' will know 'the secret' and get to enjoy cheating the rest in what has become an unfair game…
3) A good lotto software should furthest follow the statistical law of random and chance in lotto games and furthest replace the functions of human brain including Statistical Calculation, the Forecast Analysis (similar to Artificial Intelligence), Optimized Feedback, and other operations.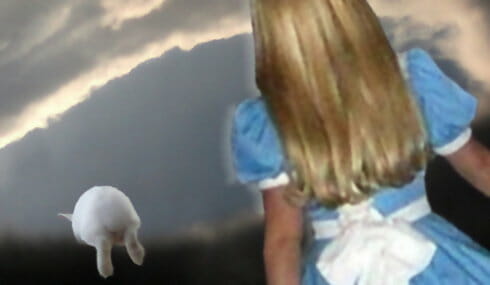 You're disappearing down the rabbit hole here. The sellers of these prediction systems want us to believe that all this complex sounding maths stuff is the holy grail of predicting the results. But what is it based on? Why would statistics or AI have any relevance at all to this situation? Fundamentally what mechanism do you believe could ever make a lottery be predictable?
Some software has Statistical Calculation only but cannot make a good Forecast Analysis – like Gail Howard's Advantage Plus.
This is exactly my point. They can do 'clever maths stuff' and show you all sorts of data and graphs. But the forecast/prediction that comes from that data is useless.
So doesn't that therefore mean that those statistics are useless for prediction?
You might say, no, it's just that particular piece of software isn't clever enough. It doesn't know what to do with the statistical data.
But then, why do none of these pieces of software make good predictions?
It's like the Emperors New Clothes. At some point, you have to say, "that guy is freakin' naked!" 🙂
It's the statistics that aren't any use, not the lack of knowing what to do with them.
Some software has so many Filters in which they include too many uncertainties to select like Expert Lotto. As Stan (the owner of Expert Lotto ) said: "The mistakes don't come from my system, but you can not select the Filters or the Settings correctly when the members're complaining with".
You know why they put so many filters and options in them? Because whether they are a well-meaning software seller or not, it would be real easy to prove their software doesn't work if it had nothing more than a 'predict' button.
It's all about 'doing something' that feels mathematical or technical. When in reality there is no evidence that it helps one jot.
What a real good excuse! In fact NO members, including Stan himself, can get any bigger win by using the Expert Lotto since it was born.
Exactly. It's just an illusion of number prediction – which you have seen through on this occasion.
Sometimes it might look like it works, most of the time it doesn't. And that's just the same as random luck.
In Closing
Before this post turns into a book length essay, I'll end it here by saying two things.
Firstly, it's worth remembering that the lottery company do not want a predictable game. Because they need to run a fair and unpredictable game to ensure their continuing profits. There's also the small matter of an unfair game being illegal…
So anything that looks predictable or non-random to their experts is going to trigger an instant full-scale internal audit.
Which does make it pretty unrealistic to expect that plugging a few formulas into an Excel spreadsheet could ever 'beat the lottery'.
And secondly, there is no evidence to support the theory that lottery games can be predicted.
That's despite how many years lottery games have been available, how long computers (and even supercomputers) have been available and the many, many thousands of people who swear it works.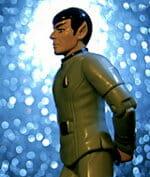 The world is full of genuinely brilliant scientific, engineering and mathematical minds who have not won the lottery. Food for thought?