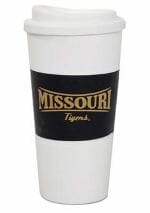 Scammers Beware!
A pat on the back today to the state of Missouri, USA for clamping down on a New York company that sells recommended lottery numbers — numbers they claim put you "one step closer to actually winning some money off your state lottery." What bull!
'Multi-Plays of America Inc.' will cease doing business in Missouri under a court-approved agreement. Not the first US state to do so either.
Attorney General Jay Nixon had this to say: "The selection of numbers by the Missouri Lottery is a random process, and anyone who tells you they can predict what numbers will come up is purely guessing. You would be just as well off getting numbers from a fortune cookie."
Nixon also added, "But one thing is for sure: If anyone tries to take money from Missouri consumers by saying otherwise, eventually their luck will run out."
[So take note all you vendors of fake 'lottery systems'. If you can't prove your claim to be able to pick 'better' lottery numbers (and I know you can't!) it's time to start worrying if you are under investigation yet too…]
Be warned though 'Multi-Plays of America' are still operating in other areas of the US at the moment, so don't waste your money if you live in the US and get a telesales call from them. Their 'recommended lottery numbers' are no better than entirely random selections.