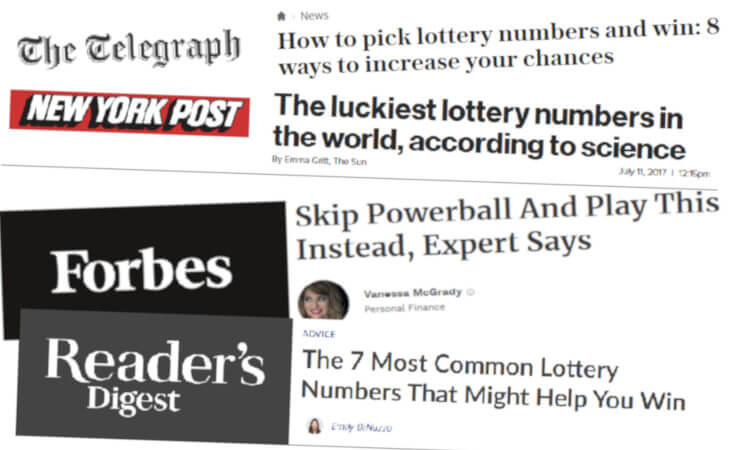 Is there such a thing as best lottery numbers to pick? What numbers are recommended to play?
You'll find a whole ton of answers to these questions online. And nearly all of those answers are total BS. Usually written by someone who is about to sell you their amazing system for picking those numbers… LOL.
So here's a reality check, and a big slice of honesty for you.
Nobody has ever (yes, ever) been able to prove they have picked better lottery numbers.
And there's a really good reason for this.
I'm not going to get into the long explanation here of 'why' – but the short answer is that even if those recommended numbers are better, there is (and never will be) enough data to prove it. That's a basic fact.
So I'm not going to argue here on whether you can or cannot gain a small edge using certain methods to choose your numbers. Let's just say it is entirely possible in theory. But what you can know for a fact is that anyone claiming it for a certainty is either lying or simply does not know what they are talking about.
Oooh controversial, a lottery expert who says you cannot prove that recommended lotto numbers are better 🙂
So let's talk about some specific examples, then we'll get into what you can really do about all this.
Seller Of Recommended Lottery Numbers Blocked By Attorney General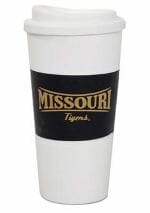 A pat on the back goes to the state of Missouri, USA for clamping down on a New York company that sells recommended lottery numbers — numbers they claim put you "one step closer to actually winning some money off your state lottery."
'Multi-Plays of America Inc.' will cease doing business in Missouri under a court-approved agreement. Not the first US state to do so either.
Attorney General Jay Nixon had this to say: "The selection of numbers by the Missouri Lottery is a random process, and anyone who tells you they can predict what numbers will come up is purely guessing. You would be just as well off getting numbers from a fortune cookie."
Nixon also added, "But one thing is for sure: If anyone tries to take money from Missouri consumers by saying otherwise, eventually their luck will run out."
So why did the courts shut them down? Because they stated as fact that their numbers were better. A 'fact' they could not prove.
So take note all you vendors of fake number picking systems. If you can't prove your claim to be able to pick 'better' lottery numbers (and I know you can't!) it's time to start worrying if you are under investigation yet too…
Be warned though 'Multi-Plays of America' may still be operating in other areas of the US, so don't waste your money if you live in the US and get a telesales call from them.
Pick Number 38 on the UK Lotto..?
If you read this story in the UK papers, you'd be forgiven for thinking the UK Lotto had just given you the best Christmas present ever!
Because an official report from some really clever mathematicians concluded the number 38 is far more likely to be drawn than any other number.
That does amazing things for your jackpot chances… if it were true of course!
If you dig beneath the headlines though, and apply a little logic, the real 'non-story' appears. Two members of the Royal Statistical Society were asked by the UK National Lottery Commission to examine results of the UK Lotto draw.
The report 'The Randomness Of The National Lottery' was actually published way back in 2002. It analysed results from 637 UK Lotto draws up to January 2002.
One of the observed 'anomalies' was that the number 38 had been drawn 107 times – 14 times more than the next most-drawn ball. Astounding the casual observer might think. Perfectly normal I say.
In a truly random draw, odd looking results are perfectly valid and normal. If 38 could NOT have been drawn 107 times out of 637 draws there would truly be something wrong.
Think dice (always makes the numbers easier!). If you threw a dice 5 times and got a 6 every time, would that mean there is something wrong with the dice?
It would be 'unlikely' so you probably wouldn't bet on that result (unless the odds were great!), but it's perfectly possible.
You'd have a case for suggesting there could be something wrong with the dice, but just because an unlikely result happened does NOT prove that theory! Same deal with the UK Lotto.
If you actually look at the recommendation from the report, you'll see the mathematicians made the same observation. They found a less than likely result, so suggested that the number 38 balls be examined to reassure the public. It's not clear if an examination of the balls was performed, but to be on the safe side it's extremely likely!
And a UK Lotto spokesman has now, correctly, confirmed the observation to be consistent with a random draw. But of course, that doesn't make an interesting newspaper story!
So Is 38 Now A Recommended Lottery Number?
Not any more! And here's why – now that millions of UK Lotto players have read how 38 is 'far more likely to be drawn', imagine what will happen if 38 is drawn. Yup, it's now very likely any jackpot from a line containing the number 38 will be won by thousands of people. All sharing the prize. All very disappointed at having won the smallest jackpot in history!
Technically there is no reason to believe 38 is any more likely to be drawn in future, whether the 'anomaly' was investigated or not. It's perfectly possible (only unlikely) that it may not appear at all for another 637 draws! It may be more just a little bit more likely, but the fact is we don't know and will never have enough data to prove it for certain.
Recommended Methods To Pick Numbers (by the mainstream media)
Let's be clear – journalists are not mathematicians. And when they write stories about playing the lottery, they are usually out to entertain rather than inform.
This sadly means that the interweb is (surprise!) full of bad information 🙂
So you will see even highly respected news sources such as Forbes, CBS or The Telegraph suggesting (or even recommending) the most ridiculous things.
These are just some of the methods I've seen news sources recommend:-
pick numbers according to birthdays of relatives or friends (just because a single line on a test ticket matched 2 numbers!)
buy from these stores or these areas because they are 'lucky' and have won more prizes
stick with the same numbers and don't change them (because Richard Lustig said so!)
picking overdue numbers (without defining what overdue really means, or why that would help)
buy your ticket on a certain day of the week
move to a particular town because it's had the most winners
Just to be really clear – all of these methods are totally bogus, so please don't think they will help or spread the bad advice by telling friends and family that these ideas work!
So What Numbers Are Recommended? How Can You Get Better Numbers?
The short slightly painful truth is – you can't. Not for certain.
But that's not the end of the story. Lottery odds are tough (for any game worth winning), so any strategy that either genuinely or potentially gives you an edge is worth using. You apply all of those and your odds of being a big winner can get significantly better overall. No guarantees, no 'beating the system', no insider hidden shenanigans. Just a sensible better way to play.
If that's what you are really looking for, then get my lottery tips here (yes, it's free, because I'm sick of all the bad advice). Just bear in mind the only thing I guarantee is that I won't be teaching you any of the silliness you see everywhere else 🙂