Q. What is the easiest way to pick very strong lottery numbers to play? Have you ever heard of the Brad Duke lottery system?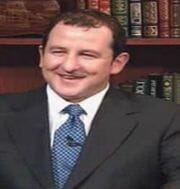 OK, first some quick background. Brad Duke was a Powerball winner back in 2005. He won the headline grabbing Powerball jackpot of $220 Million, and after choosing the lump sum payout he more than happily banked $85 Million.
In an interview with Fortune Magazine in 2007 Brad revealed the incredible lottery system that was responsible for his big win.
Don't worry, I'll reveal exactly how it works right here.
Here's what Brad did.
The Brad Duke Lottery System
First he took the last 6 months of Powerball results. Then he figured out the 15 most commonly drawn numbers from those results.
Then he used a wheeling system to combine those 15 numbers together.
In a nutshell, that's it.
Here's what is missing from Brad's explanation though.
Firstly, he doesn't tell us what kind of wheel he is playing. Is it an abbreviated wheel (potentially fairly cheap), or a full wheel (very expensive indeed for 15 numbers!). He also doesn't tell us if he's playing one Powerball number or covering all of them!
Secondly, he doesn't say how many tickets he's buying.
You can deduce from his comments though what the likely answer is when he says things 'got bigger and more complex'.
So he actually started buying a lot more tickets, and as a result won more small prizes.
This, of course, is not a revolutionary lottery system. (Win Lotto Systems is based on the simple premise of 'buy more tickets, and win more small prizes, while you wait for a big win').
The Numbers Bit
If you play Brad's system, you may want to arrange yourself a bank loan first…
Because even if you ignore the Powerball number, there are still 3,003 ways to arrange your 15 most drawn numbers. Cover every Powerball number on top of those and you've just bought over 105,000 tickets… feeling rich yet..?
So if for one very charitable moment we assume that analysing those past results actually worked, you still have to either stomach spending $210,000 on Powerball tickets and hoping you're right – or choose a small amount of those combinations and hope you don't eliminate the winning one.
Did Brad buy $210,000 of tickets for that draw? No.
Does playing the 15 most drawn numbers from the last 6 months even improve your chances of winning one jot anyway? No.
The Reality Check
The important thing to learn from Brad's story, is this.
Brad Duke won the Powerball because… he was damn lucky. One of the hundreds(?) of tickets he bought for that draw just happened to be the winning combination.
Now he may believe that combination was more likely to come up. But that doesn't make it true.
Remember: if the lottery was predictable in this way, it would not be random. And that would put the well paid Powerball Execs in a whole heap of legal trouble – illegal lotteries are not well liked by the legal system!
Still don't believe me?
Think of it this way. Every week millions of players all over the world do similar analysis, over all kinds of different time periods – but never win!
That very same draw when Brad won the jackpot, hundreds of thousands of Powerball tickets would have been bought by people doing similar analysis to him.
So why didn't they all share the jackpot? Because they weren't lucky like Brad Duke!
Back To The Question…
So the idea of strong or weak lottery numbers is a total nonsense. They just don't exist. There are winners and losers – but we only discover which ones those are after the draw is over and done.
Despite that, there are endless pointless lottery systems that are based entirely on analyzing past results. Do they work? No.
There is no secret formula to guaranteed winnings. No winner who can tell you the secret to how to pick the best numbers.
There is a very limited range of things you can do to improve your chances of winning (and I'll happily give you those lottery tips and tricks for free).
But does that stop the lottery being fun to play? Of course not.
Good luck in the next draw, however you pick your numbers.