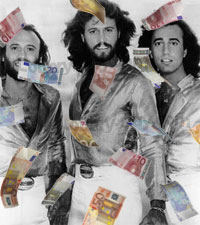 It has now been confirmed that the EuroMillions draw on 8 May 2009 did result in the single biggest jackpot winner ever.
And not just the biggest jackpot ever for the EuroMillions – but the biggest jackpot in the world won by one single winner.
So Who Won?
That winner has been revealed as a 25 year old woman living in Majorca, who is now about €126 Million richer. Her name has not been revealed (and very wise too – folks, when you win big decline the publicity unless you want your life to become a complete circus!).
It's a real shame that money wasn't split over lots of different winners. After all, what can you do with €126 Million that you can't do with €10 Million?!
Although according to the UK Telegraph newspaper, it does make her instantly richer than the Bee Gees!
Winning Numbers
Those winning EuroMillions numbers were 4, 29, 23, 31, 24 and Lucky Stars 9 and 8.